Would you like a 2022 Free Annuity Report?
Simply click the button below and fully complete the form on the next page.
The Best Annuities of 2022
By using the free services from Annuity Associates, you'll get full access to these exclusive features today:
7-15% Annual Growth Rate
Guaranteed Income Stream for Life
100% Safety for your Savings
A+ Rated Companies
Tax Deferred Gains
We're Independent & Work For You
At Annuity Associates, we don't work for any insurance company. We don't live off commissions. We just work for you.
This independence allows us to review all the annuity products available in your state. We find the annuities with the lowest rates, the fewest penalties, and the best interest rates. Our relationship with multiple carriers gives us the ability to leverage the best the market can offer.
After we present you with options, the choice is yours. We'll be here to discuss the pros and cons of every plan, and we'll help you make an educated choice. You can feel confident about your decision with an Annuity Associates agent in your corner.
Education Is The Main Goal
Annuity Associates is proud of the way we educate our clients. We know that informed customers make the best decisions for themselves and their families. Unlike other services, we take the time to explain various annuity rates, fee structures, and tax implications. We won't rush you to a decision or leave your questions unanswered.
Annuity rates fluctuate weekly and sometimes even daily. Tax laws change frequently. Different annuities can have different effects on your other retirement income. It can be confusing to navigate these waters alone! 
You deserve an experienced professional who doesn't just tell you what to do. You deserve someone who explains and helps you understand the 'why'. With Annuity Associates, you'll have a true partner in retirement planning.
With inflation, a precarious stock market, and low-interest rates, this is a tough time to invest for retirement. Annuities offer safety, but it can be difficult to maximize your returns. Fortunately, you can be sure that Annuity Associates is finding you the best rates out there. 
We're not beholden to a particular company. We're not getting kickbacks from anyone. We make money by getting you the best annuity product for your retirement and family.
Annuity Associates also knows that everyone's situation is different. An annuity that's great for one client won't work for another. That's why we spend time making sure we understand your retirement goals and concerns. We'll make sure you pay only for the options you need, and we don't waste time going over the options you don't.
Far too many people fall into a few main traps when choosing an annuity. They pay for options they don't need, they don't explore all the types of annuities, or they fail to take advantage of new features. Your Annuity Associates financial professional will help you avoid all of these obstacles.
Annuities can offer many choices, but options that make sense for one client often don't work for another. If you live alone, you might prefer a basic annuity. If you have dependents, you might want an annuity with a death benefit. We'll make sure you only pay for the features you need.
Many banks or insurance companies only have access to a handful of annuities. This means you might be missing out on great rates and features! Our financial professionals have relationships with multiple providers that offer a wide spectrum of annuities. With us, you know you'll be seeing the whole picture.
Annuity features change as tax laws and markets change. Some offer features that would have been unknown even a decade or two ago. You shouldn't have to keep up with the latest financial trends. With Annuity Associates, you know you'll have the most up-to-date information.
There's no risk to completing our form and getting your free annuity report. There's no obligation to buy anything. You'll get a customized list of which of the best annuities might be right for you.
By filling out the correct information in the request form, you make sure that your report is customized to your needs. We'll be in touch if you want to review the report with one of our agents. We want this report to be a resource for you as you consider your annuity options.
Retirement planning will always be a little stressful, but with the help of Annuity Associates, it doesn't have to be overwhelming. Contact us today to get your free annuity report, and let's get the ball rolling!
WHAT CLIENTS ARE SAYING ABOUT ANNUITY ASSOCIATES!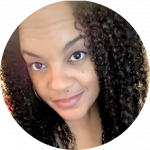 I heard about TFRAs (tax-free retirement accounts) a few years ago but I didn't pay much attention to it because I had already rolled my money over into an IRA. Several months ago, some information about TFRA popped up while I was online and I did some research.  A little later John got in touch with me and he explained how everything worked and the differences between my current account and a TFRA. After I did more research, John walked me through the process of moving my money over to a TFRA. We had several short meetings and he answered all of my questions. John is very friendly, knowledgeable, and made sure that I understood everything I was learning. He made the process real easy. 
I'm excited to watch my nest grow and I have been passing this information onto friends and family.
Thank you John.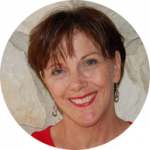 My husband and I have worked with John Stevenson since early 2022 in an effort to protect some of our assets in light of the volatility in the stock market.  John has been extremely helpful and available to answer our questions and handle the details to make the process easier.  He has been thorough, professional, and friendly.  We can recommend him to you with complete confidence.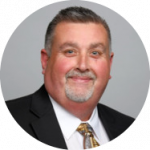 John was friendly and extremely helpful in explaining and getting my retirement account setup. I couldn't have asked for a more pleasant experience than I received working with John. He's courteous, respectful and addressed any and all concerns that I had when I initially reached out looking for more information about National Life Group. You won't be disappointed with John as your consultant!